Khila life is a platform designed to help everyone lead an amplified life, that is a lifestyle where your food, nutrition, supplements, mind & body all come together to ensure you are optimising your health & wellness.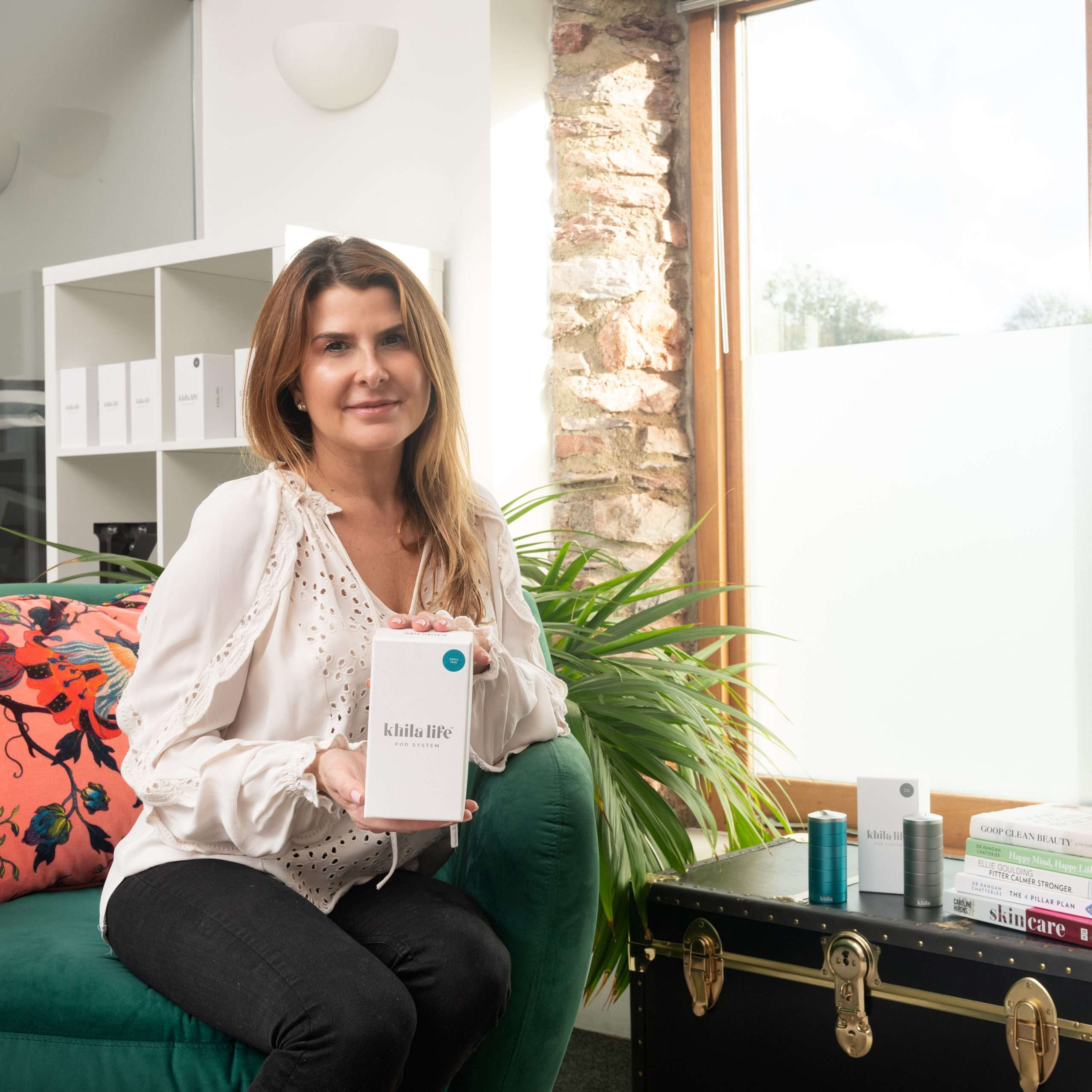 Our Founder, Joanne, is a qualified Yoga Instructor, IIN Health Coach and business woman, her passion is to help make a healthier life accessible to everyone. Faced with a busy work life, insane global travel and health needs of her own, what Joanne found frustrating was a reliable and flexible way of travelling with her supplements and often found she left them at home, plastic bottles collecting dust rather than her supplements being inside her body doing all the good things she needed them to do. Healthy habits went straight out of the window.
Why should a weekly pill organiser be bulky, ugly and plastic? Why can't I have something more flexible if I'm only travelling for 3 days? Where am I going to put it in my luggage when they take up so much space? I can't dispense all of these supplements into sandwich bags again! It was a lack of an answer to these questions that led Joanne to create the Khila Life Pod System, a stylish vitamin and supplement organiser, so now when she travels she can stick to her healthy habits.
Joanne's supplemented lifestyle started at an early age after diagnosis of asthma, and later in life coeliacs disease, lactose intolerance, IBS, allergies and ongoing hormone related issues. With the Khila Life™ pod system, Joanne saw an opportunity – to create a more stylish way to carry supplements as well as connecting with a community of like minded people who share the same passion as she does. Along with her team of friends and experts Joanne's mission is to amplify the lives of others – by making a supplemented lifestyle easier to manage, alongside providing trust worthy, expert advice, for everyone to enjoy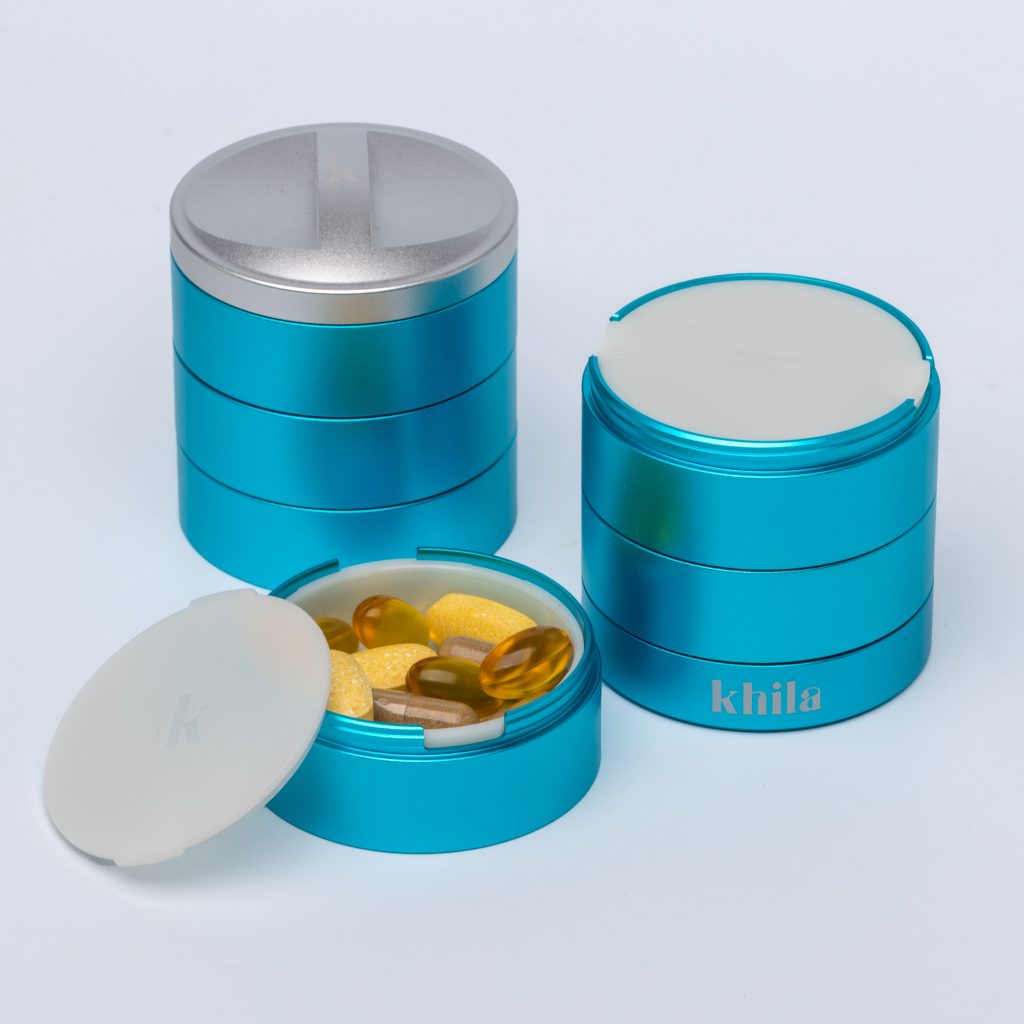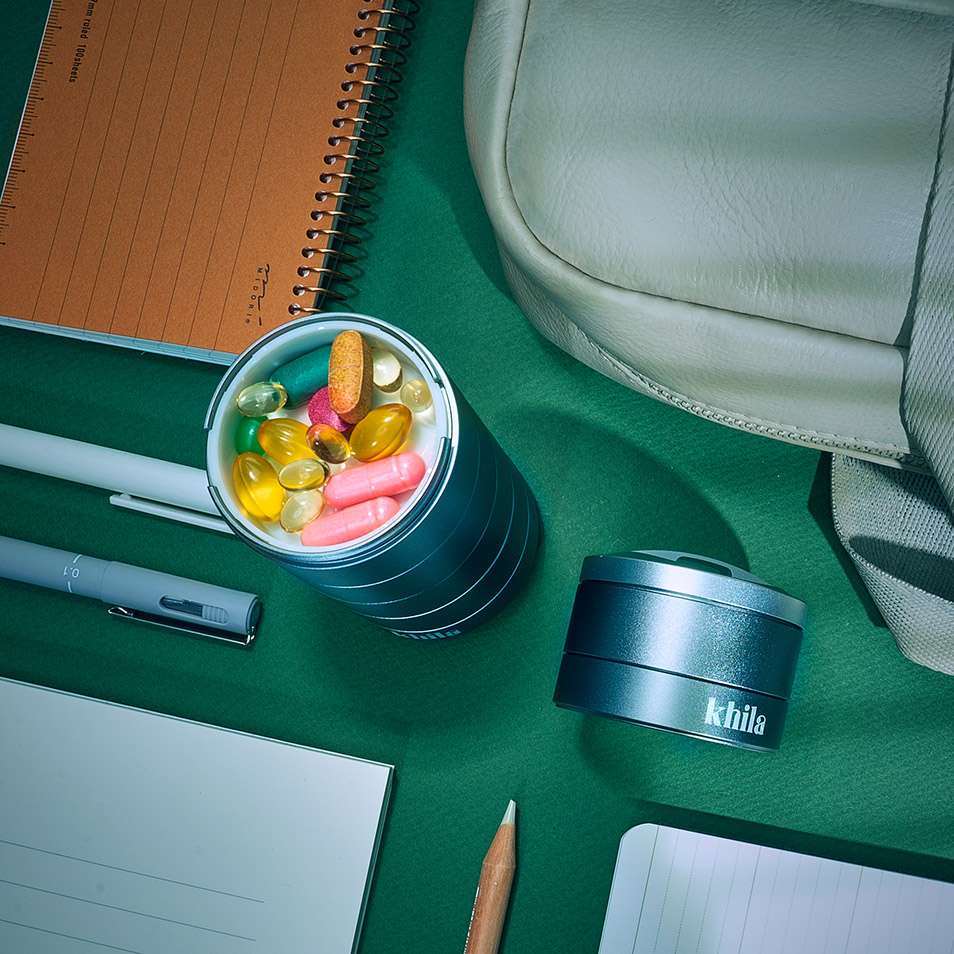 Joanne and her team will be bringing you a wealth of knowledge and experience from industry experts spanning Vitamins, Supplements, Nutrition, Food, Exercise, Mindfulness and much more every month to enable you and our community to live their life amplified.
Is there a topic you would like to see us talk about? Click here and let us know.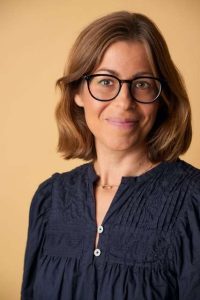 Born in London, Maya studied for a BA in media studies at Brighton University and then began her career in PR moving on to women's magazines before working as a freelance fashion stylist for many years and raising daughters. Maya has always been interested in the effect food and nutrition has on mental and physical wellbeing and started with an evening class in herbal medicine, which then lead to a 3-year diploma in Naturopathic Nutrition and most recently a BSC first class hons degree in Herbal Medicine.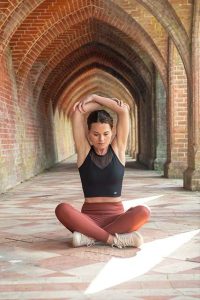 Sarah Heap is a creative and compassionate yoga teacher with a friendly mindful style. She has been practicing yoga for over 10 years and completed her 300 hr Hatha yoga teacher training and specialises in contemplative practices of the mind, body and emotional connections. Sarah's philosophy is about learning from your past, strengthening your present, and building your future for a happier balanced life.